Spruce Grove Featured Listings
[~ listing.neighborhood ~]
[~ listing.price | rmCurrencyRounded ~]
[~ listing.description.bedrooms ~] beds
/
[~ listing.description.bathrooms ~] baths

Full: [~ listing.description.f_bathrooms ~] Half: [~ listing.description.h_bathrooms ~]
/
[~ listing.description.size ~]
[~ listing.lot_size ~]
ft
2
View Details
View Video
Search Spruce Grove Listings
Search on the Go
Mobile IDX Search listings
on the go from any smart phone with our optimized mobile website and GPS-based Spruce Grove listings search.
Local Business
We are connected to the Spruce Grove community! Check out our preferred partners and other great local services and business.
Blog
RE/MAX Real Estate Spruce Grove
You've likely heard people lauding the benefits of home ownership. Canadian real estate has historically seen solid long-term ga

Do you ever wonder why your favourite movie stars always look so good? Or why your local coffee shop is always spotless and decora
Spruce Grove & Area Real Estate from RE/MAX PREFERRED CHOICE
We invite you to take a tour by accessing the most comprehensive Spruce Grove MLS® Search available, special reports, and the Home Buyers Guide. Every Spruce Grove Home for Sale found on this website will include detailed property information, googleTM map, neighbourhood amenities, and much more.

Become a member to take advantage of all the searching tools to help you find your Spruce Grove home easier. All members have access creating speciality searches, be notified of all new Spruce Grove MLS listings matching your criteria, and save all your favorite Spruce Grove Real Estate listings.

If you are looking to sell your home, a RE/MAX PREFERRED CHOICE REALTOR® of Spruce Grove will be able to provide you with a free Spruce Grove Home Evaluation to show you how to sell your home for top dollar.

Whether your looking to purchase Spruce Grove Real Estate, or thinking of listing your Spruce Grove Home for Sale, we invite you to call a RE/MAX PREFERRED CHOICE REALTOR® of Spruce Grove today.
About Us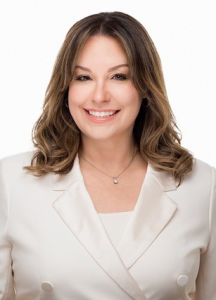 We realize there are plenty of options out there, and you don't take the decision on which Real Estate Agent to use lightly. We encourage you to do your homework, as many realtors offer an impressive initial show with tempting incentives that, quite frankly, fall short in reality.